ATS Lawyers is excited to be connected and work in co-operation with international organizations, institutions and agencies. To begin with we have sought alliance with big agencies in its own field, viz. World Mediation Organization (WMO), Australasian Dispute Resolution Centre (ADR Centre), Grant Thornton Vietnam (GT), Korea Chamber of Business in Vietnam (KORCHAM) and Garfield Law Group LLP (DG).
World Mediation Organization
 (WMO), being a premium network of global mediation centers present in 42 countries, provides services in conflict management and education through their network of scholars and professionals. WMO intends to create solutions to conflicts and tensions created by human interactions, states and organization. ATS Lawyers is keen to promote culture of peace and therefore is serious in adopting alternative dispute resolution methods. As a step in this direction, it has an academic expert, who is also World Mediation local lecturer and District Manager in its core senior level. ATS Lawyers looks forward to mediate cases relating to commercial, corporate governance, banking, contract breaches, employment and several local and international disputes.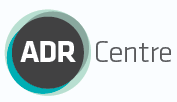 Australasian Dispute Resolution Centre (ADR centre) is an effort of a team of experienced lawyers who are successful practitioners and trainers in alternative dispute resolution. Their services are worldwide but a special concentration towards Australia and Asia Pacific region. ADR Centre aims at helping to resolve disputes by addressing the real issues in the dispute privately and cost efficiently. ATS and ADR Centre have a mutual understanding to work together to develop mediation in Vietnam.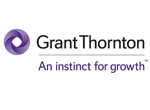 Grant Thornton Vietnam is an independent member firm of Grant Thornton International, one of the world's leading organization of independent audit, tax and advisory firms. Grant Thornton specializes in handling overall financial reporting processes of both public and private companies adhering to the accounting, financial and regulatory developments. Their clientele ranges from public companies, foreign invested companies, locally owned business, non-governmental organizations and donor funded projects. ATS Lawyers and Grant Thornton Vietnam mutually appreciate that they shall refer each other to their clients for the respective services offered. ATS Lawyers anticipates a strong working relationship with Grant Thornton.

Korea Chamber of Business in Vietnam (KORCHAM) works to promote strategic co-operative partnership in industrial infrastructure between Korea and Vietnam. KORCHAM is a platform for its members and Korean companies to share knowledge and information of about themselves and their products and further promote trade and investment both in Korea and Vietnam. It has a strong presence in Vietnam with many Korean companies expanding and establishing their existence. ATS Lawyers has expressed its eagerness to handle Korean clients and vice-versa KORCHAM is willing promote ATS Lawyers amongst its members.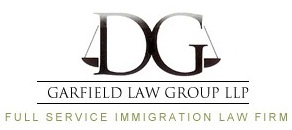 Garfield Law Group LLP (DG) is a nearly three decade old American law firm and recognized by WASHINGTONIAN Magazine as a top law firm concentrating on a wide range of business and employment immigration matters. DG has excelled in consular processing, federal litigation, immigrant and non-immigrant services, investment visas, business visas, family-based visas, etc. ATS after recognizing, the strategic importance in the immigration services and other allied and related activities in Vietnam, have entered into a mutual agreement with DG as the first step to collaborate and co-operate between two firms in providing the best immigration services to clients.
ATS Lawyers are determined to co-operate, collaborate and work with other national and international organizations in the future.
Total views: 5,559 views