From june 15, the area of an 18 holes standard golf course must not exceed 90 hectares
( May 4, 2020 | 759 views )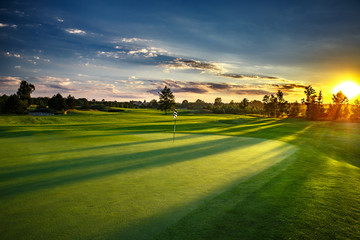 On April 27, 2020, the Government issues Decree No. 52/2020/ND-CP on investment for construction and commercial operation of a golf course.
To be specific, the area of a standard golf course (18 holes) must not exceed 90 hectares (on average, not more than 5 hectares per hole); the area of a golf course project being built for the first time must not exceed 270 ha (for 54 holes). Besides, investors must complete the construction of the golf course within 36 months (for an 18 hole golf course) or within 48 months (for other golf courses) from the date of land lease decision.
The project on a Golf course in midland and mountainous region shall be allowed to use no more than 05 hectares of single cropland, the construction site must be dispersed and must meet the conditions for protection and development of rice land, conditions for land lease and change of land use purpose following the land law.
Remarkably, the Government prohibits the activities of abusing the commercial operation of a golf course to organize illegal betting and gambling activities. Moreover, land used for national defense and security purposes; land for construction of industrial parks, industrial clusters, concentrated information technology parks and hi-tech parks; land within the scope of dike protection and coastal protection corridor…shall not allowed to be used for the construction of golf course.
This Decree takes effect on June 15, 2020.
Related posts