20-year Government bonds to be issued
( July 13, 2015 | 1,627 views )
The State Treasury of Viet Nam has announced that it will issue 20-year Government bonds for the first time, between July 29 and December 31.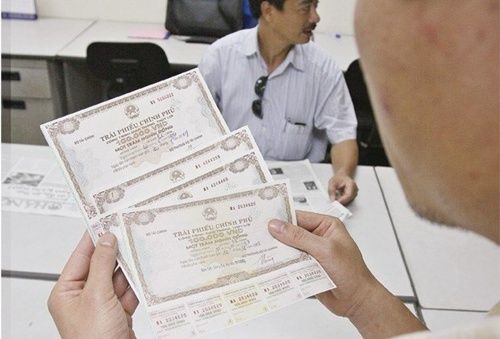 According to a notice released by the State Treasury on June 30, the bonds will have a face value of VND 100,000 (US$4.6) each.
It is estimated that bonds worth VND 6-7 trillion ($275-321 million) will be issued during the period.
Those interested in the 20-year bond can register for direct purchases at the agency. The bonds will be issued the day the State Treasury gets money from the buyers.
The Ministry of Finance and investors will negotiate the bond coupons at the time of issuance. The coupons will be paid annually, while the principal will be settled on maturity.
The issue aims to raise funds for the State budget and development investments this year.
According to the Hanoi Stock Exchange and the Vietnam Bond Market Association, the longest tenure of Government bonds on the local market is 15 years.
Source: http://bizhub.vn/
Related posts