New law drafted to prop up private sector
( January 21, 2015 | 1,306 views )
The Ministry of Planning and Investment is drafting a new law intended to guarantee breakthrough development in the private sector, said minister Bui Quang Vinh.
Vinh told reporters in Hanoi on January 13 that he expected the draft of the law on small and medium enterprises (SMEs) to be completed and put on the table for comment this year.
"The purpose of the proposed law is to create the best environment for the private sector in Vietnam to thrive," Vinh told reporters at the ministry's office.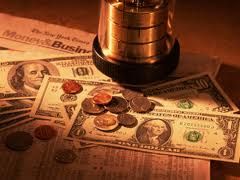 According to Vinh, though the enterprise and investment laws passed by the National Assembly last year have helped create a favourable business environment, they are not supportive enough for the struggling private sector.
Vinh said the proposed law would build the most favourable playing field for business start-ups and people to translate their business ideas into reality. Besides, the forthcoming law is expected to include regulations prioritising the establishment of funds designed to give soft long-term loans to private enterprises.
In addition, the government will provide mechanisms help young enterprises seek markets, build brands and apply modern technology.
The ministry is running a business incubator and a SME supporting fund but all are still in their infancy, Vinh said. "We want to build such a foundation in the draft law to support private enterprises."
The private sector is still grappling with challenges as 67,823 enterprises were dissolved or suspended last year, according to the general Statistical Office. Over 230,000 enterprises have been shut down in the past four years.
This is a big concern for Vinh. "I think we haven't done a good job to develop the private sector," he said.
"We need to care more about the development of the domestic business community, especially private enterprises. I want to repeat that private firms must be the key driving force for the country's development."
He asked, "Why can't private firms get the same privileged treatment as State-owned enterprises?"
Therefore, according to Vinh, the government needs to offer more policy incentives for enterprises to help them ride out difficulties and develop, especially SMEs and private companies.
Source: ITA
Related posts