Before february 02, 2015, publishing land exemption, reduction
( February 26, 2015 | 1,320 views )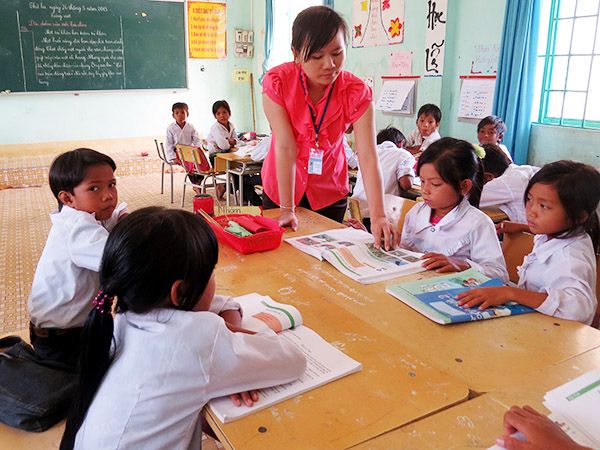 The Ministry of Finance issued the Circular No. 156/2014/TT-BTC dated October 23, 2014 amending and supplementing a number of articles of the Ministry of Finance's Circular No. 135/2008/TT-BTC of December 31, 2008, guiding the implementation of the Government's Decree No. 69/2008/ND-CP of May 30, 2008, on incentive policies for the socialization of educational, vocational training, healthcare, cultural, sports and environmental activities.
Accordingly, no later than 06 months since August 01, 2014 (on February 01, 2015), based on the fields and geographical areas in which socialization is encouraged in localities, provincial-level People's Committees shall promulgate and publicize regulations on land exemption and reduction for socialization establishments that use land in urban centers after consulting the standing bodies of provincial-level People's Councils. Of which, the highest level is land rental exemption shall be granted for the whole project duration in the term of land lease by the State. The lowest level is not lower than the incentive level applicable to the investment law.
A socialization establishment shall be leased by the State cleared land for construction of works to be used for socialization activities and enjoy land rental exemption for the entire lease term. Specifically, a socialization establishment that uses lawfully leased land shall be granted a certificate of land use rights and ownership of houses and other land-attached assets (below referred to as certificate).
Under this Circular, during the implementation of a project, if, for an objective reason, a socialization establishment cannot continue implementing the project on the land leased by the State, it may transfer such project in accordance with the real estate business and land laws if such transfer is approved in writing by a competent state agency. The transferee shall commit to continuing to implement the project strictly according to the objectives and land use purposes of the project and may continue to enjoy land-related incentives applicable to the transfer or under the socialization policy for the remaining land lease period, counting from the date of transfer.
This Circular takes effect on December 15, 2014.
See more:
Related posts