Control audit service quality
( December 9, 2014 | 1,427 views )
On October 23, 2014, the Ministry of Finance issued the Circular No. 157/2014/TT-BTC dated October 23, 2014 of the Ministry of Finance on audit service quality control, financial report and information examination service, and other assurance services as stipulated in Paragraph 1, Article 40 of the Law on Independent Audits (hereinafter referred to as the audit services) undertaken by certified auditors, auditing enterprises and branches of foreign auditing enterprises in Vietnam.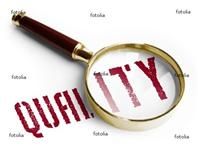 Contents of audit service quality control includes inspecting the construction, promulgation and implementation of policies and internal quality control procedures by the auditing enterprises; inspecting performance of auditing service contracts fulfilled by the Auditing enterprises and certified auditors and inspecting compliance with other regulations of the law on independent audit and relevant laws such as registration and maintenance of auditing service business conditions by the auditing enterprises; registration and maintenance of auditing service business conditions by certified auditors; execution of independent audits on public-interest entities…
The Auditing enterprises may be subject to unexpected inspection in case that there are signs of violation of audit service result or signs of serious violation of professional ethics, laws and relevant regulations during the operation and provision of audit services; they provide an audit service contract which may result in high risk of auditing, replacing the audit service contract provided to the same client by alternative auditing enterprise without a proper season; there are major disputes between capital contributing members or there is a major change in certified auditors of the Auditing enterprises which may have a considerable effect on audit service quality and there is information of reflection and accusation against behavior of unhealthy competition to attract clients or to cause damages to the interests of other auditing enterprises.
This Circular takes effect on the signing date.
See more:
Related posts