Customs dep't offers preferential treatment
( February 9, 2015 | 1,245 views )
Customs and storage agencies will be allowed to give preference to qualified businesses in a move to encourage the businesses, according to a newly-issued Government decree.
As per Decree 08/2015/ND-CP, which was released this week, goods from qualified businesses will be checked, delivered or handled earlier than others.
In case the goods require special checking rights at the border, the qualified businesses will be allowed to transport the goods to their storage while waiting for customs inspection results.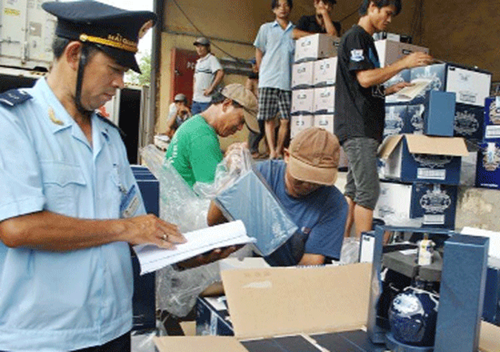 To qualify for these priorities, the businesses must not have violated legal regulations related to taxation and customs in the past and since their application for the preferential treatment.
Besides obeying legal regulations on accounting and auditing, they will also be required to apply management and supervision standards to their entire import and export supply lines.
According to the new decree, exporters of made-in-Viet Nam products with an annual export value of more than US$40 million for the last two consecutive years since their application will also qualify for the prioritised treatment.
As for agricultural and fishery exporters, the export value will be capped at $30 million per year. Those with an annual export and import revenue of $100 million will also benefit from the regulation, according to the decree.
Viet Nam has so far also created some other customs priority programmes for exporters and importers such as the Granted Authorised Economic Operator (AEO) status. The programmes have been customised in accordance with the global development trend and international rules.
Experts said the recognition of programmes will raise the reputation and prestige of companies among customers, partners and State management agencies.
Viet Nam currently has approximately 50,000 exporting and importing companies.
Source: VNS
Related posts