Draft decree facilitates offshore investment
( April 16, 2015 | 1,324 views )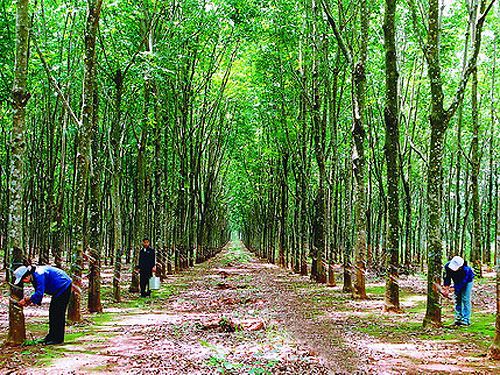 Vietnamese investors would be allowed to transfer foreign currency abroad to cover initial expenses of their outward investment projects before they are granted offshore investment registration certificates.
It is provided in a draft decree on offshore direct investment to replace Decree 78/2006/ND-CP, which has been recently released by the Ministry of Planning and Investment (MPI) for public comments.
Under the draft, Vietnamese investors might make foreign-currency payments for activities related to their overseas projects such as market and investment opportunity survey, field study, documentary research, information collection and purchase, and project assessment and appraisal, covering also expenses for hiring foreign consultants.
Money amounts for such activities as organization and participation in conferences, establishment and operation of overseas representative or liaison offices serving the formation of the projects, participation in international bidding, payment of deposits and guarantees and contract negotiation would also be allowed for overseas remittance before the investors obtain offshore investment registration certificates.
All these expenses would be included in the total investment capital of the projects, the draft says.
According to Deputy Director of the MPI's Foreign Investment Agency Vu Van Chung, the decree would create favorable conditions for Vietnamese businesses to invest abroad. However, the decree would also have regulations to tighten the control over offshore investment capital in line with the Ordinance on Foreign Exchange and other related laws, he added.
Under the draft, before granting investment certificates to outward investment projects which transfer abroad a foreign-currency amount worth VND 20 billion, approximately USD 1 million, investment licensing agencies would reach agreement with the State Bank of Vietnam. This provision would apply to both state-funded and private projects.
In addition, investors would also be required to self-balance foreign-currency sources for their investment projects, either by themselves or through credit institutions.
Under existing regulations, investors are allowed to transfer foreign currency abroad only when they have been granted investment certificates or their investment projects have been approved by competent state agencies of the investment-receiving countries according to laws of such countries.
According to statistics from the MPI, as of December last year, Vietnamese businesses invested in 930 offshore projects with the total registered investment capital of around USD 19 billion.
Source: http://vietnamlawmagazine.vn/
Related posts