Draft Decree on State investment at businesses under consideration
( April 16, 2015 | 1,370 views )
VGP – The Ministry of Finance is drafting a Decree on State investment in businesses and management and use of capital and assets at businesses.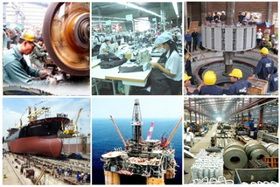 Earlier, the Law on the State financial resource use and management for manufacturing and operating at business, approved by the National Assembly on November 26, 2014, will take effect since July 01, 2015.
The draft Decree includes six chapters and 47 articles. Besides common regulations, the draft defines specific regulations on State investment in businesses, including the State investment to establish State-owned enterprises (SOEs), adding charter capital for operating SOEs, managing capital and assets at SOEs, managing State investment at joint stock and limited companies.
Source: http://news.chinhphu.vn/
Related posts