Efforts to accelerate settlement of international investment disputes
( June 28, 2016 | 1,259 views )
A number of solutions will be implemented to build the capacity of settling international investment disputes and increase material and technical conditions for this work.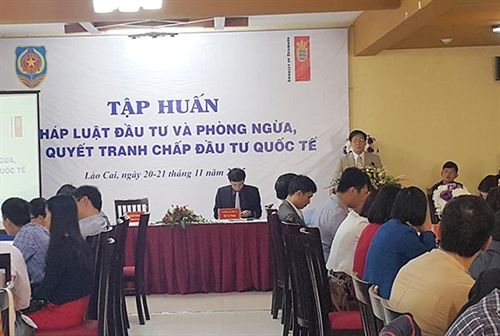 Under Prime Minister Decision No. 1036/QD-TTg dated June 14, approving the Scheme on building the capacity of public employees, civil servants and cadres of ministries, sectors and localities regarding international law and settlement of international investment disputes during 2016-20, local public employees involved in the state management of foreign investment will be provided with professional knowledge and skill training to better settle international investment disputes.

The Scheme also requires legal civil servants and public employees in localities to be provided with knowledge about international law and fostered in skills to settle international investment disputes.

Every year, 150 to 200 public employees and civil servants will be selected from ministries, sectors and localities to attend training courses.

By 2020, expert teams specialized in settling international investment disputes will be formed in ministries and sectors involved in international investment and localities having many foreign-invested projects.

Names and addresses of these teams' members must be submitted by their founders to the Ministry of Justice for management.

The list of localities with many foreign-invested projects recommended by the Ministry of Planning and Investment will be sent to the Ministry of Justice and these localities for considering formation of expert teams.
Source: vietnamlawmagazine.vn
Related posts