Exempted from construction permit for housing development projects with under 7 stories
( November 11, 2014 | 1,711 views )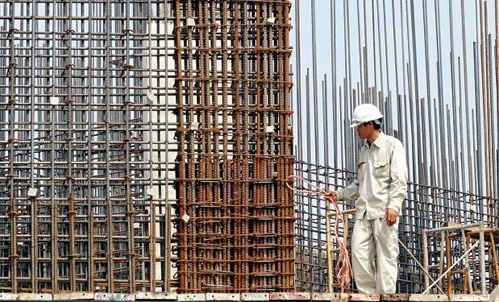 On June 18, 2014, the Construction Law No. 50/2014/QH13 which was passed by the XIIIth National Assembly of the Socialist Republic of Vietnam at its 7th session, decides to exempt from construction permit for houses of urban development projects or housing development projects with under 7 stories and a total floor area of under 500 m2 and detailed 1:500-scale plans already approved by competent state agencies from January 01, 2015.
Beside the works involving state secrets, works constructed under emergency orders and works located in the territories of two or more provincial-level administrative units; works of construction investment projects in which investment is decided by the Prime Minister, ministers, heads of ministerial-level agencies or chairpersons of People's Committees at different levels; works undergoing repair, renovation or installation of interior equipment which does not alter their force-bearing structure and utilities and affect the environment and safety of these works or Construction works of projects on industrial parks, export processing zones or hi-tech parks with detailed 1:500-scale plans already approved by competent state agencies and construction designs already appraised in accordance with this Law…are exempted from construction permit from January 01, 2015.
For construction sites, project owners shall install signboards at construction sites, except for separate houses with under 7 stories. The contents of a signboard include title and size of the work; dates of commencement and completion; names, addresses and telephone numbers of the project owner, construction contractor, construction designing organization and construction supervision organization or individual and perspective drawings of the work. At the same time, there must be fences, guard posts and conspicuous signboards to ensure separation between the construction site and outside.
This Law replaces the Law No. 16/2013/QH13 on Construction and takes effect on January 01, 2015.
See more:
Related posts