Gov. determines to take action to minimize child labor
( June 22, 2016 | 1,246 views )
Prime Minister Nguyen Xuan Phuc on June 7 adopted Vietnam's program against child labor during 2016-2020, focusing on preventing and minimizing child labor while timely detecting and assisting child laborers and vulnerable children in accessing opportunities for development.
The program, which was issued under Decision No. 1023/QD-TTg, aims to raise the awareness and responsibility of authorities at all levels, sectors, organizations, employers, parents and children themselves about preventing and minimizing illegal child labor and highlighting the risks for vulnerable children.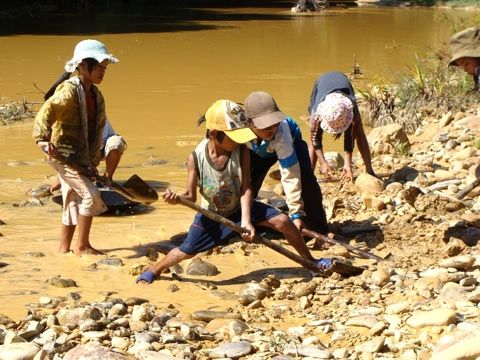 To this end, various forms of communication about child labor will be designed to suit each target group of the program. Meanwhile, community-based education and counseling campaigns will be organized targeting, first and most importantly, producers and traders from the informal sector.

The capability of civil servants and public employees involved in protecting, caring for and educating children will be promoted as well.

At the same time, employers in traditional craft villages and in the informal sector will be helped to improve working conditions for children in conformity with law.

Under the program, a pilot support and intervention model will be developed to minimize child labor via equipping child laborers and vulnerable children with life and community-integration skills. These children will also be supported through education, vocational training and job seeking policies while their families will receive help to stabilize their livelihood and increase their income. It is expected that these measures will eventually prevent illegal child labor.
Source: vietnamlawmagazine.vn
Related posts