Government Puts Stop To Exports Of Coal Dust
( March 2, 2015 | 1,210 views )
As per a recent Government directive, Vietnam will stop exporting coal dust in 2015, in order to ensure the supply of coal for thermal power production for the 2018 to 2020 period.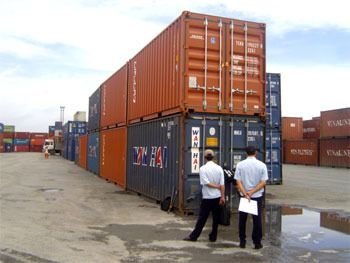 In keeping with the Government instruction, Deputy Prime Minister Hoang Trung Hai has asked the Ministry of Industry and Trade (MoIT), and the Vietnam Coal and Mineral Industries Group to adjust its coal production and formulate plans to meet the target.
Deputy PM Hai also directed the Ministry and the group to adjust the coal industry's development strategy, by suggesting stable and long-term exploitation to ensure sustainable operations for the coal industry to meet power demand. The coal industry will produce roughly 50 to 60 million tonnes of coal annually during the period.
The strategy also suggests that domestic coal will meet demand at existing power plants and industrial establishments in other industries. The country will have to import coal only for new plants.
MoIT has also been asked to formulate policies that support the development of recycled energy sources that have so far not gotten the Government's support.
As domestic coal demand for thermal power plants is very high, the country will have to import an estimated 20 to 30 million tonnes of coal by 2016. This need will increase to 40 to 50 million tonnes of coal annually by 2020.
Source: VNS
Related posts