Gov't promulgates decree guiding Investment Law
( December 4, 2015 | 1,340 views )
The Government has promulgated Decree 118/2015/ND-CP to guide the implementation of some articles of the Law on Investment.
.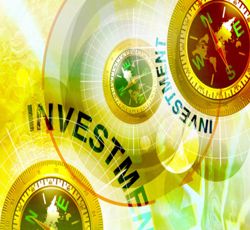 .
The Decree stipulates subjects and principles on preferential investment treatment. Accordingly, projects deployed in disadvantaged socioeconomic conditions, projects with the minimum investment capital of VND 6 trillion, or projects using at least 500 workers (excluding those with part-time contracts) are among those eligible for preferential investment treatment.
Investment registration agencies, planning management bodies, natural resources and environment authorities shall be responsible for full announcement of planning schemes and lists of investment projects.
The aforesaid agencies shall be responsible for disclosing information on such planning schemes and lists of investment projects as well as other relevant information within five working days since the receipt of written requests by investors.
The Ministry of Planning and Investment is assigned to review and summarize and make public investment conditions applicable to foreign investors via the national portal on foreign investment.
Before applying for the issuance of or adjustment to business registration certificates, foreign investors shall have to declare information on their investment projects on the national information system on foreign investment.
Within 15 working days, since the date they complete online information declaration, foreign investors submit documents asking for the issuance of or adjustment to the business registration certificates to the investment registration authorities.
Once the investment registration authorities receive the documents, investors shall be provided accounts to access to the national information system on foreign investment to track the document processing.
Investors shall have to comply with legal regulations on investment, construction, land, environmental protection, and labor and relevant stipulation during the process of implementing projects.
To ensure the implementation of projects, investors shall have to pay security deposits in case they are allocated land by the State.
For project with investment capital of up to VND 300 billion, the security deposit rate is 3% of the project value.
The security deposit rate shall be decreased to 2% for project worth between VND 300 billion to VND 1 trillion, and to 1% for project worth above VND 1 trillion./.
Source: chinhphu.vn
Related posts