Import management measures introduced
( August 7, 2015 | 1,459 views )
The Prime Minister on August 3 signed a decision approving the plan on management of imports in conformity with international commitments by 2020.
According to Decision No. 1233, effective right on the date of its signing, import management measures include maintaining and taking advantage of tariff and non-tariff measures in line with Vietnam's commitments to the World Trade Organization as well as bilateral and multilateral free trade agreements.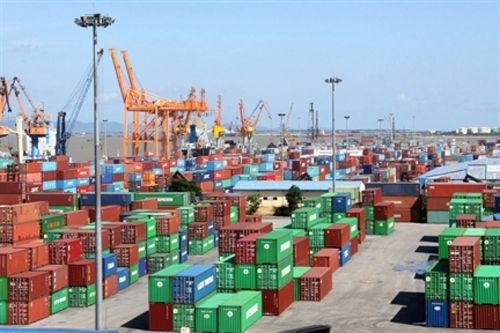 Non-tariff measures, technical barriers to trade, sanitary and phytosanitary measures, and trade remedies will also be applied.
In addition, a law on foreign trade management will be drafted to ensure the stability and consistency of policies as well as practical and feasible regulations for facilitating business activities of enterprises. 
Other measures are to review regulations and administrative procedures for revision or annulment with a view to ensuring order and security, food and traffic safety, environmental protection, protection of people's health, and reforming administrative procedures to create favorable conditions for enterprises.
The decision also introduces specific measures on tariff, tariff quota, ban from import, import quota, import permit, technical regulations, trade remedies, goods origin, and exchange rate.
Regarding tariff measures, the decision requires the effective application of import duty and environmental protection tax to support domestic production and improve competitiveness of home-made products.
As per tariff quota measures, related agencies should work with partners to bilateral and multilateral trade agreements to draw up a roadmap on tariff quota-based management of commodities in need of domestic production protection.
Source: vietnamlawmagazine.vn
Related posts