Laws govern foreign advertising
( July 27, 2015 | 1,404 views )
Ever since Viet Nam joined the World Trade Organisation (WTO) on January 11, 2007, foreign investors have been allowed to co-operate with Vietnamese advertising firms through joint ventures or business co-operation contracts (BCC).
Viet Nam enables foreign investors in Viet Nam to provide advertising services, specifically as follows:
Form of investment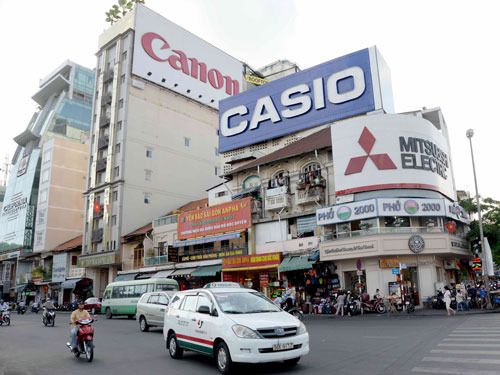 According to the WTO commitment, foreign investors desiring to provide advertising services in Viet Nam may not set up a wholly foreign-owned enterprise; they are only given permission to establish a joint venture or co-operate under a business cooperation contract (BCC). In addition, commencing from January 1, 2009, the restriction on foreign investors' capital contribution percentage has been lifted. As a consequence, any capital contribution percentage less than 100 per cent is acceptable in a joint venture with a Vietnamese partner.
Conditions
The Vietnamese partner must satisfy the conditions of being an enterprise that has registered to operate in the advertising sector and possess documents that prove its experience in such service, such as contracts signed with other partners and financial reports.
For the foreign investor, certain documents confirming its legal status are compulsory, such as valid copies of the establishment decision, certificate of business registration, or other equivalent documents.
Procedures
Foreign investors and their Vietnamese partners are required to carry out investment registration procedures at the investment registration office of the provincial department of planning and investment or the management board of industrial parks, export processing zones, high-tech zones or economic zones.
The mandatory procedures include:
– Registering for investment project establishment without the procedure of enterprise establishment under the BCC;
– Or setting up an investment project in the form of a joint venture established by domestic and foreign investors.
The Vietnamese economic code of advertising services is 7310, corresponding to CPC 871, which includes the sub-sectors of sale or leasing services of advertising space or time (CPC 8711); planning, creating and placement services of advertising (COC 8712) and other advertising services (CPC 8719). Such joint ventures are permitted to provide advertising services for all types of products, except cigarettes. Furthermore, while advertising for liquor products is equally approved, such service must guarantee to strictly comply with Vietnamese regulations.
Clarification
Financial penalty: Fines ranging from VND70 million to VND80 million shall be imposed on enterprises that implement their project without an investment certificate.
In order to form a joint venture or co-operate under a BCC, foreign investors must start an investment project. It is important to stay informed that investment registration shall be monitored by the culture, sports and tourism ministry.
Apart from the above-mentioned forms of investment, in certain cases where foreign investors fulfil conditions specified by Vietnamese law, they may invest by purchasing shares or contributed capital of the Vietnamese enterprise whose advertising activity has been registered for business.
Additionally, setting up an investment project is not the only way to do business in the advertising sector in Viet Nam. Another alternative worth considering is to provide advertising services on cross-border electronic information pages.
Source: http://bizhub.vn/
Related posts