National Assembly's deputies propose to ease luxury tax on cars
( April 11, 2016 | 1,184 views )
National Assembly deputies, when consulted by the Finance & Budget Committee about the luxury tax law amendment, have proposed to lower the tax on cars.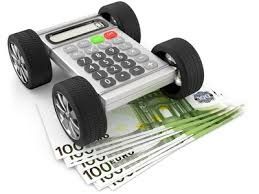 They have suggested lowering the luxury tax from 45 percent to 30 percent for models with less than nine seats and the cylinder capacity of 1,500 cm3 and lower, commencing from January 1, 2018.
Some of them have even proposed to slash the tax rate to 25 percent so as to give more opportunities to people to own cars.
Nguyen Khac Trai from the Hanoi University of Technology said if the luxury tax on small-size models is cut as proposed, this would be beneficial to Vietnam's automobile industry because it would help expand the market.
However, he warned that it is foreign invested enterprises (FIEs) which will get benefits from the tax cut.
"At present, when Vietnamese enterprises are incapable of making cars and FIEs are at a high production level, it is impossible to design policies that can benefit both Vietnamese and FIEs," he explained.
However, Vietnam still can hope that if the domestic car market grows, FIEs would continue making investment in Vietnam and help encourage the development of supporting industries.
Meanwhile, Nguyen Van Nam, former head of the Trade Institute, thinks another way. He believes that the impact of the luxury tax cut is that it would lead to a state budget revenue decrease, while it would not have little influence on the domestic automobile industry.
"When people have money, they would buy cars no matter how high the tax rate is. The number of car users will be increasing, but this would not have considerable impacts on domestic automobile assemblers," Nam said.
"In making cars, Vietnam is unable to compete with well-known manufacturers in the world, while Vietnam just can act as the assembler," he explained.
Nam went on to say that it is impossible for Vietnam to make sedans right now. "It should start by making passenger vehicles and trucks," he said.
Both experts agree that people would get benefit if the luxury tax on less than nine seaters is slashed. However, a series of new problems will arise if more people own cars.
"National Assembly's deputies have every reason to lower the luxury tax which is now high. However, if cars get cheaper and more people can buy cars, the state will have to deal with a series of problems, from traffic jams to pollution," he warned.
The car prices in Vietnam are high and this is blamed on 'unreasonably high tax' set by the state which aims to offset import tax decreases.
Source: intellasia.net
Related posts