New decree cleans up PPP mode confusion
( March 13, 2015 | 1,348 views )
The government has just issued a long-awaited decree on public private partnership investment modes, replacing previous decrees intending to promote private investment in infrastructure to boost economic growth.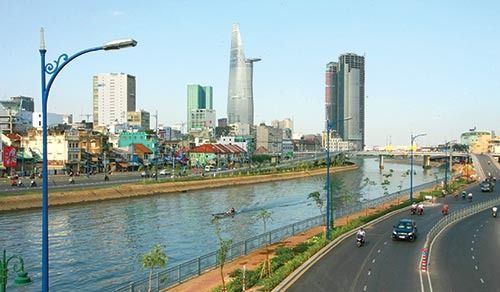 The new decree (Decree 15/2015/ND-CP) does not include a limitation on state funding in a public private partnership (PPP), which will seek to cool investor anxiety over the limited financial support provided by the government to such projects – an issue that emerged as a major barrier for private investment in the country's infrastructure.
"This regulation will make PPP projects more feasible and attractive to private investors. Depending on the project, the government or local authorities will decide how much state funding will be invested," said Le Van Tang, director of Procurement Department under the Ministry of Planning and Investment (MPI).
According to the decree, the PPP is an investment model implemented through a contract between a state authority and private investors to invest in infrastructure or public projects.
Apart from build, operate and transfer (BOT), build, transfer and operate (BTO) and build-transfer (BT), PPP will include forms of build, own and operate; design, build, finance, maintain, operate and transfer; build, finance, operate and maintain, and operate and maintain forms.
Tang, who helped draft the decree, expected private companies to invest more into infrastructure projects this year after the decree takes effect from April 10.
The new decree is a combination of two previous legal documents which guided the implementation of PPP investment. Those documents include the prime ministerial  Decision 71/2010/QD-TTg guiding the implementation of pilot PPP projects, and Decree 108/2006/ND-CP guiding the implementation of infrastructure projects under BOT, BTO and BT contracts.
Decision 71 and Decree 108 previously confused investors when considering opportunities.
The MPI, which drafted and proposed the decree to the government, noted that  while Decree 108 set an important milestone to promote private investment into infrastructure sector, especially in road and power projects, it still contained unclear regulations on investor selection and ways finance would be raised.
Meanwhile, Decision 71 failed to attract private investors in infrastructure projects under PPP models because it did not clearly regulate how much exposure the state would accept when putting up funding for a PPP project.
"Given the shortcomings in these two previous legal documents, a merger was needed not only to remove any shortcomings, but to also ensure we have a comprehensive and effective PPP policy," Tang said.
The MPI estimated that from now until 2020, Vietnam would need around $170 billion to develop its infrastructure, including transport, bridges, power plants, water supply network, waste treatment plants and ports. Meanwhile, traditional, public sources of capital, including the state budget, government bonds and official development assistance, would struggle meet more than half of this sum, therefore, this decree could prove to be a timely opportunity for both the government and the Vietnamese economy.
Source: http://www.vir.com.vn/

Related posts