New provisions regulate real estate business contracts
( May 18, 2015 | 1,328 views )
HA NOI (Biz Hub) — The legal capital of a real estate enterprise must not be less than VND20 billion (US$921,000) under the new Law on Real Estate Business, which becomes effective on July 1.
The current provision on the same is VND6 billion ($276,500).
A real estate enterprise that has charter capital less than VND20 billion is required to increase its charter capital within one year from the date the law becomes effective.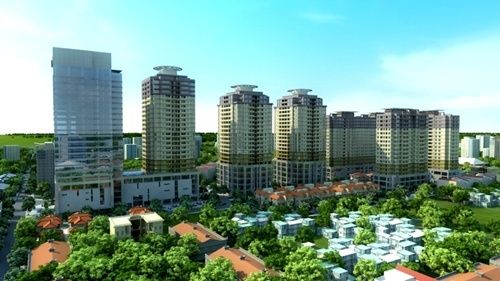 Notable provisions in terms of real estate business contracts
The law lists and provides the main content, rights and obligations of parties in the main kinds of real estate contracts, such as house/building sale and purchase contract, house/building lease contract, house/building lease-purchase contract, and lease/sub-lease land use right contract, as well as contracts involving whole or part real estate project transfer.
Due to the new provisions applicable on the above-mentioned contracts, which favour buyers and investors more, real estate enterprises should review and revise the contracts for the purpose of complying with the 2014 LOREB and to minimise potential risks.
Separation of investment registration certificate and enterprise registration certificate
Under the new law, a new foreign investor is required to register its investment project(s) for receiving an investment registration certificate from a Vietnamese authority, prior to the submission of the dossier to the licensing authority for the registration of the enterprise. Therefore, the provision in the current Law on Investment, which says, "The investment certificate shall concurrently be the business registration certificate," will be abolished from the day the new Laws on Investment and Real Estate Business become effective this July.
It should be noted that the foreign-invested enterprises, which are granted investment certificates prior to July 1, 2015, are entitled to implement their investment certificates.— PLF LAW FIRM
Source: http://bizhub.vn/
Related posts