New regulations cloud BOT power plant deals
( April 17, 2015 | 1,570 views )
Foreign investors in build-operate-transfer power projects that have yet to finalise agreements are keeping a  close eye on a long-awaited Decree 15/2015/ND-CP on public private partnership investment modes, taking effect on April 10.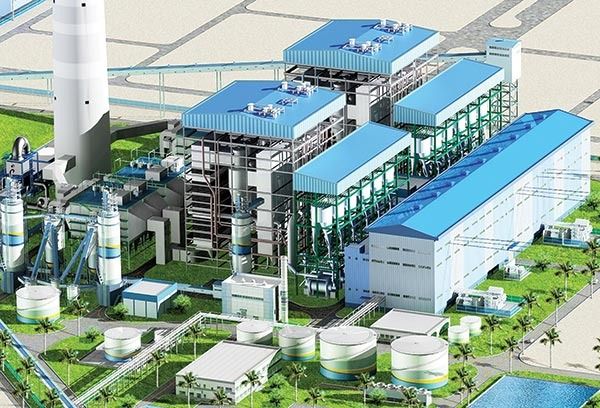 The Vinh Tan 3 thermal power plant, which has three turbines with the total installed capacity of 1,980 MW, is the largest coal-fired thermal power facility at the Vinh Tan thermal power centre in the southern central province of Binh Thuan.
The government earlier assigned Vinh Tan 3 Energy Joint Stock Company (VTEC) to develop the project under the build, operate and transfer (BOT) model. State-run Electricity of Vietnam (EVN), Pacific Corporation and One Energy Ventures Limited hold a 29, 22 and 49 per cent stake in this project.
Although VTEC and the Ministry of Industry and Trade (MoIT) have conducted five rounds of negotiations on the BOT contract and a government guarantee since July 2013, final agreements have yet to be reached on some issues.
When VTEC signed a contract with the contractor – China's Harbin Electric International Company in November 2013, the firm planned to kick off the project in the third quarter of 2014, and expected that the first turbine to be connected to the national grid in 2018.
In a recent interview with VIR, Pham Xuan Duong, deputy director of VTEC, said its legal consultant had expressed concern that clauses 37, 60, 63 and 72 of Decree 15 might have an adverse impact on the development of the project. "We'll organise an internal workshop to discuss the possible impacts on the negotiation of the project's contracts," Duong said.
 Other clauses in Decree 15 seem to be similar to those in Decree 108/2009/ND-CP that BOT power projects had to abide by. Duong said Decree 15 was closer to international norms than the latter.
Clause 37 regulates the application of international laws, Clause 60 refers to foreign currency, Clause 63 relates to disputes and Clause 72 focuses on transitions all of which are crucial for any successful negotiations of BOT power contracts.
"After Decree 15 was issued, we re-checked and found that it has fewer impacts on the project than Decree 108. However, the performance of the new decree can be only assessed exactly when a circular guiding the implementation is issued," said Duong.
An expert at the MoIT said that investors of BOT power projects should not be so worried about Decree 15 as the documents related to BOT power projects were in line with those regulations outlined in Decree 108. He  added that projects that did not have a signed agreement would have to submit supplementary documents in line with new rules.
Point 2 of Clause 72 of Decree 15 stipulates that feasibility studies approved before the effective date of the decree needed no re-ratification. Meanwhile, investors of projects that have feasibility studies would not need to worry much as the majority had been carried out in a proper manner, the expert said.
Regarding the selection of investors, Decree 15 requires open bidding. Investors will receive incentives if they have their proposed projects approved.
However, among BOT power projects under negotiations, only the O Mon 2 project in the Mekong Delta city of Can Tho had not yet selected a capable investor, being the only BOT power project that has to abide by the new decree.
According to the MoIT, Vietnam now has more than 20 BOT power projects, including Phu My 2.2, Phu My 3, Mong Duong 2, Hai Duong and Vinh Tan 1 with licences, while the Duyen Hai 2 is waiting for an investment certificate and the remaining 15 projects are negotiating BOT contracts.
Source: http://www.vir.com.vn/
Related posts