Protecting the rights of consumers
( December 2, 2014 | 1,526 views )
Since the Consumer Protection Law was first implemented three years ago thousands of cases have been handled. Vietnam Economic News' Lan Phuong spoke with Nguyen Manh Hung, Deputy Chairman and Secretary General of the Vietnam Standards and Consumers Association (Vinastas) around this issue.
Could you give us a brief description about how the Consumer Protection Law has been implemented?
Protecting consumers is the responsibility of the state and the whole of society, so equipping consumers with the knowledge to protect themselves is very important. After the Consumer Protection Law took effect, Vinastas worked with the Consumer Protection Division of the Ministry of Industry and Trade's Competition Management Department and relevant agencies to promote knowledge about the law among consumers and businesses.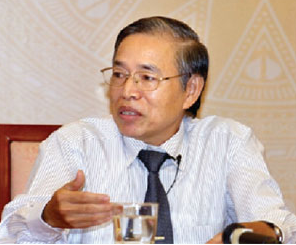 Having acknowledged that consumers are the core element that determines success, businesses take the initiative in protecting consumers. They are willing to cooperate with relevant parties to handle claims. State agencies have strengthened the inspection and control of goods and confiscated substandard and illegally imported goods.
Local consumer protection associations did a good job. Forty-eight provinces nationwide now have consumer protection associations. Since the Consumer Protection Law took effect these associations have worked with relevant agencies to handle thousands of claims with a success rate of 80 percent.
What are difficulties of the law's implementation?
A number of consumers and businesses are not really aware of their rights. For example, they don't require goods sellers to provide them with invoices so they can't claim for any problems related to the goods that they buy, while in other situations consumers who require something more than what they can benefit.
Management forces in charge of protecting consumers remain poor in quantity. The Ministry of Industry and Trade's Consumer Protection Division has only 10 staff members. Provinces have consumer protection divisions while a few districts have such divisions. A number of districts have only one consumer protection staff member each.The Consumer Protection Law allows Vinastas to bring lawsuits to court on behalf of consumers. In this regard, the association finances the lawsuits. Vinastas is a non-profit organization. The cost of bringing a lawsuit to court is big and the association doesn't have enough money to do this. This is why although it is given the right to do that Vinastas hasn't successfully realized this right.
While a number of businesses are willing to protect consumers, many businesses are not really willing to do that.
 How will Vinastas and related entities collaborate to better protect consumers?
We will continue to cooperate with the Competition Management Department to organize consumer protection associations to make all provinces and cities in the country have consumer protection associations. Along with Vinastas's efforts, the Competition Management Department suggested that the Ministry of Industry and Trade ask provinces and cities to construct consumer protection departments and continue education on the Consumer Protection Law among consumers and businesses.
                                                                                                                        Source: VEN
Related posts