Registration fees to be uniformly applied nationwide
( May 25, 2016 | 1,318 views )
From July 1, 2017, the Ministry of Finance (MOF) would take over the provincial-level People's Committees' power to decide on registration fees for all assets, except for houses and land, to be uniformly applied nationwide.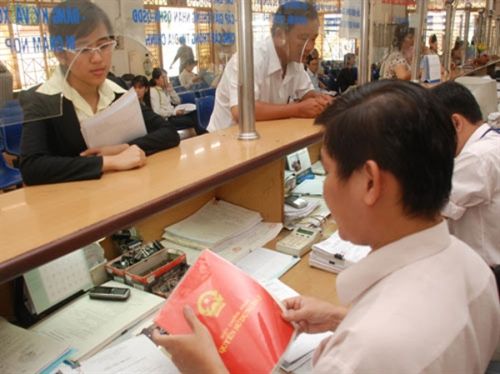 According to a draft decree on registration fees recently proposed by the MOF forpublic comment, as for houses and land, the MOF would not set out registration fee rates but would only provide the order, procedures and principles for their issuance by People's Committees. 

For other assets including motor vehicles, the registration fees proposed in the draft would be almost the same as the current rates: two percent for motorbikes; one percent for vessels, motor boats, barges, cruise ships and aircraft, and 10 percent for passenger cars with under 10 seats.

For automobiles with under 10 seats registered for the second time on, their owners would pay the registration fee equal to two percent of their prices.

The draft also proposes 26 cases eligible for registration fee exemption. Among those are mass transit vehicles powered by clean energies; land allocated and leased by the State for agriculture, forest planting, fish farming and salt production; land transferred among households or individuals within a commune, ward or township for agricultural production purpose; agricultural land reclaimed by households or individuals for which land use rights have been granted; land leased by the State with annual rental payments; land used for community or religious purposes as approved by the State; and land for building cemeteries.
Source: vietnamlawmagazine.vn
Related posts