Revised Enterprise Law to create transparent environment for businesses
( July 13, 2015 | 1,418 views )
The revised Enterprise Law officially took effect on July 1st under which timelines are slashed to 3 days instead of 5 to 10 days in the past. Facilitating favorable conditions for individuals and enterprises to register business licensing will boost Vietnam's economy.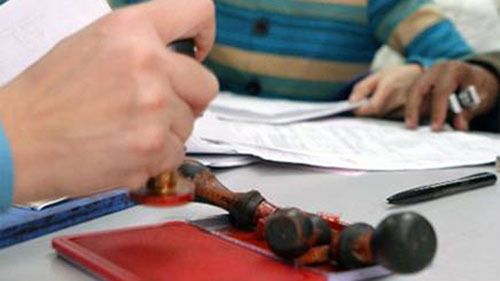 In the first quarter of this year, Hanoi Department of Planning and Investment granted more than 3,400 licenses for business establishment. Nguyen Tien Hoc, the department's deputy director, said Hanoi is the first locality to apply the revised 2014 Enterprise Law in granting business certificates.
He said the law has created the most favorable conditions for enterprises to quickly complete required procedures and is one of measures to improve Hanoi's competitiveness index.
Hoc said Hanoi has asked relevant agencies, especially the Department of Planning and Investment, to review all procedures for business registration. As a result, it takes only three days for a business to get its license. This is an important condition for enterprises to short the time for their market entry and help Hanoi have a greater amount of newly registered companies.
Over the past 20 years, Vietnam's business registration procedures have witnessed much progress, satisfying the national economy's need, particularly the strong growth of the private economic sector and attraction of foreign investment companies.
The business registration timelines were shortened from 15 days in 2008 to 5 days in 2013 and 3 days by July 1st, 2015.
Nguyen Van Giap from Hanoi's Bar Association noted that improvements in Vietnam's administrative reforms have created more opportunities for enterprises and better conditions for businesses market-entry. The clearer the reform is, the less cost and time firms will suffer, he added.
The Ministry of Planning and Investment is implementing a project to expand the national business registration system under which businesses can declare registration forms and expand types of trading through online services.
Phan Duc Hieu, deputy director of the business environment and competitiveness department, said each firm which uses online business registration via the system will save about US$46. Every year, about 70,000 newly registered companies and 200,000 others change their areas of business.
He added the establishment of the database is one of successful models for facilitating favorable conditions for trading activities and law implementation. The system's efficiency is that once an administrative procedure is simplified for businesses, the rate of law obedience will be naturally higher. This will create a major influence on trading activities and state management.
Source: http://english.vov.vn/
Related posts