SBV tightens rules for online foreign currency transactions
( December 20, 2014 | 1,349 views )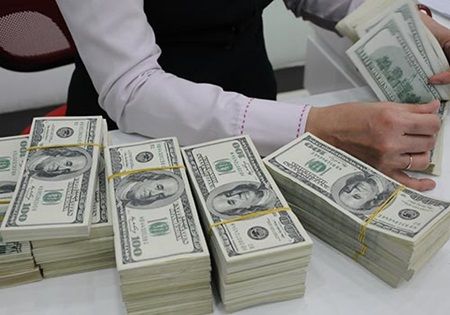 Financial institutions have to report international online transactions worth more than US$1,000, or the equivalent in other currencies, to the State Bank of Viet Nam's (SBV) Anti-money Laundering Department.
They are also required to report local transactions worth more than VND500 million ($23,810), or the equivalent in other currencies, to the department.
The regulations are part of SBV's Circular No 31/2014/TT-NHNN on amendments and additions to Circular No 35 on anti-money laundering measures.
Financial institutions have not been asked to report transactions done among institutions or done through credit cards, debit cards and prepaid cards.
However, they are responsible for collecting all information about individuals and organisations doing local money transactions. The institutions also have to increase the monitoring of individuals who are highly likely to engage in money-laundering activities, and gather information about their average income in the last three months.
In addition, the institutions have to collect information about the total revenues of suspect organisations in the last two years, and of the lists of members in their board of directors and legal representatives. The new circular, issued on November 11, will come into effect on December 26.
Source: http://vietnamnews.vn
Related posts