Thailand's Power Buy acquires 49 per cent of Nguyen Kim
( January 21, 2015 | 1,629 views )
Thai Power Buy Company, a subsidiary of Robins Department Store, has just bought a 49 per cent stake in NKT New Solution and Technology Development Joint Stock Company (NKT), according to a report issued by Bualuang Stock Exchange on January 12.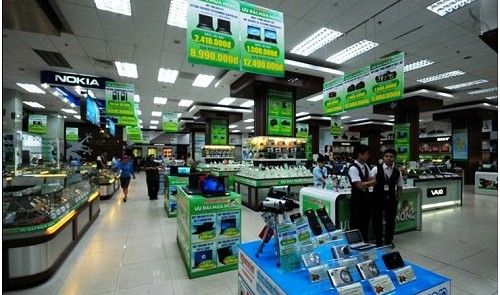 NKT currently owns all of Nguyen Kim Trading Joint Stock Company (Nguyen Kim JSC), which was founded in 2001 and has 21 electronics appliance stores throughout Vietnam.
According to domestic statistics, chairman of Nguyen Kim Trade JSC and NKT and director of distribution chain Nguyen Kim Nguyen Van Kim holds a 46.6 per cent stake in Nguyen Kim Trading JSC and a 46.6 per cent stake in NKT.
Robins Department Store has not yet announced the value of the contract between Power Buy and NKT.
Power Buy Company is considered a leading electronics retailer in Thailand with over 80 stores throughout the country.
Nguyen Kim Trading JSC is one of the five Vietnamese businesses to have made the list of the top 500 retailers in the Asia-Pacific region in 2014.
Source: VIR
Related posts