Time spent on customs procedures to be slashed
( June 15, 2015 | 1,496 views )
HA NOI (Biz Hub) — The General Department of Customs has set a target to reduce time spent on customs procedures to less than 10 working days for exports and 12 working days for imports by 2016.
The department will also seek to simplify procedures for businesses, with a target to reach the average of ease of doing business ranking of the Asean-6 (Indonesia, Malaysia, the Philippines, Singapore, Thailand and Viet Nam) by the end of 2015 and the ASEAN-4 (Singapore, Malaysia, Thailand, Philippines) by 2016.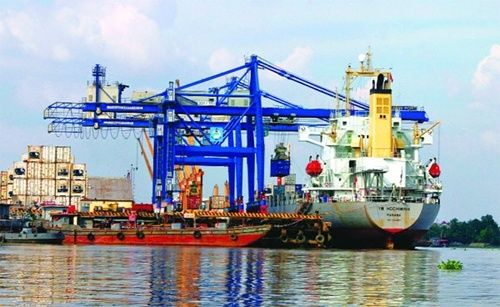 Further, the department has committed to continue effectively implementing the Law on Customs and speed the application of information technology, including assuring the smooth operation of the Vietnam Automated Cargo Clearance System and Customs Intelligence System (VNACCS/VCIS).
These are some of the targets set by the department to implement Government Resolution No 19/NQ-CP on improving the business environment and national competitiveness in 2015 and 2016 by reducing costs, time and risks involved in doing business in the country.
The Resolution noted the reduction in time spent paying taxes from 573 to 247 hours per year, expecting that this will be reduced to 167 hours per year thanks to changes to the Tax Law, which came into effect on January 1, 2015, even as the time spent on business initiation procedures was reduced from 34 to 17 working days.
The Resolution, dated March 12, 2015, requested ministries, agencies and localities to focus on consistent and effective implementation of key tasks and solutions to realising three strategic breakthroughs, together with restructuring the economy, changing the growth models, raising productivity, quality, efficiency and competitiveness. Also they seek the upgrading of Viet Nam's rankings in business environments, as rated by the World Bank, and national competitiveness, as rated by the World Economic Forum.
Viet Nam has jumped two rankings to 68th place among 144 economies worldwide, according to the Global Competitiveness Report 2014-15, which the World Economic Forum (WEF) released on Wednesday in Geneva.
In the Southeast Asian region, Viet Nam stands behind Singapore in second place.
The latest "Doing Business" report by the World Bank, released last October, ranked Viet Nam 72nd among 189 countries in terms of ease of doing business.
At the mid-term Viet Nam Business Forum 2015 held in Ha Noi on June 9, Minister of Planning and Investment Bui Quang Vinh said the country's investment climate has witnessed significant improvements following three challenging years of macroeconomic instability.
Prime Minister Nguyen Tan Dung told the forum that the Vietnamese Government would commit to improving the business and investment climate, as well as raise entrepreneurs' competitiveness.
Further, at a Government meeting earlier this month, the PM also expressed the Government's determination for improving the country's business climate, saying that it was critical for socio-economic development and has become an urgent task for Viet Nam amidst rapid global integration.
Dung said ministries must come up with detailed measures aimed at administrative reform, including tax, customs and power access, and create a breakthrough in the business climate this year.— VNS
Source: http://bizhub.vn/
Related posts