Vietnam, Eurasian Economic Union to sign FTA in May
( March 23, 2015 | 1,353 views )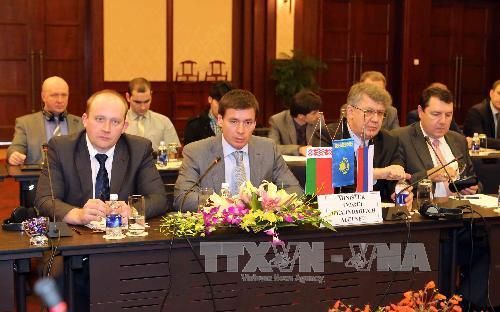 An agreement concerning a free trade zone between Vietnam and the Eurasian Economic Union (EEU) may be signed in May, according to Trade Minister of the Eurasian Economic Commission Andrey Slepnev.
Addressing the seminar themed "Transportation chain administration in the context of economic crisis", Andrey said the Union was about to conclude negotiations with Vietnam. In fact, the discussion on main provisions of the agreement was completed in December 2014, and as soon as technical aspects are cleared, the document will be ready for signing in the upcoming May.
He said the Commission had seen some prospects as well as the desire for cooperation from Vietnam, noting that it would clearly gain experiences for its first agreement with a fairly strong economy like Vietnam.
After the agreement comes into force, Vietnam will enjoy special terms for import of necessary goods, including fertilizers, natural gas and heavy industrial products. Besides, the creation of a free trade zone between EEU and Vietnam is expected to increase the trade flow from the current level of USD 4 billion to 10 billion within the next few years, according to Slepnev.
The EEU was established in May 2014 by Russia, Belarus and Kazakhstan, with Armenia joining in October and Kyrgyzstan signing its accession treaty in December. The Union guarantees the free flow of goods, services, capital and labor among its member states.
Source: http://vietnamlawmagazine.vn/
Related posts