Vietnam plans to sell operating rights for airports
( March 2, 2015 | 1,411 views )
Vietnam is planning to sell its sole airport on the resort island of Phu Quoc as well as the operating rights for several other airports, including Noi Bai in Hanoi, as the country tries to attract funds into the aviation sector.
According to media reports, the Ministry of Transport is considering either putting the VND3-trillion (US$138.85 million) Phu Quoc Airport up for sale, or offering an operating license to an investor.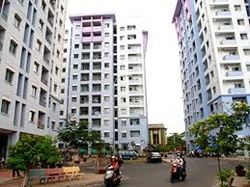 The ministry has also planned to privatize aviation businesses, saying that the sector is very lucrative and can easily attract investment from non-state sources, news website Saigon Times reported.
It asked the Airports Corporation of Vietnam, which currently operates 22 international and domestic airports across the country, to submit a complete plan this April.
In the meantime, the ministry has granted private carrier Vietjet a license to operate an area within a domestic terminal at Noi Bai International Airport, Nguoi Lao Dong (Laborer) newspaper reported.
Vietjet, one of the two budget airlines in Vietnam, originally offered to buy the rights to two terminals for 20 years.
So far private investors have mostly participated in training services, while very few of aviation infrastructure projects were privately-funded, Saigon Times quoted the Civil Aviation Authority of Vietnam as saying.
Last year, for instance, a series of terminals at airports,  including Cat Bi in Hai Phong City and Phu Cat in Binh Dinh, were upgraded totally with state funds.
The transport ministry planned to expand Ho Chi Minh City's Tan Son Nhat airport and several other projects this year.
Vietnam's biggest airport, Tan Son Nhat, reached its designed capacity of 20 million passengers per year at the end of 2013.
Source: TNN
Related posts