VN joins EU's trade control system
( May 18, 2015 | 1,759 views )
VGP – Viet Nam's National Agro-Forestry-Fisheries Quality Assurance Department (NAFIQAD), under the Ministry of Agriculture and Rural Development is piloting to grant e-certificates for seafood exports to the EU.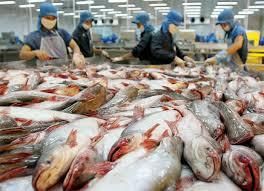 The European Commission Directorate General for Health and Consumers revealed that it has received the e-certificates granted by the NAFIQAD through the Trade Control and Expert System (TRACES).
TRACES is a trans-European web-based network for veterinary health that notifies, certifies and monitors imports, exports and trade.
Joining TRACES is said to enable Viet Nam's relevant agencies to simplify certification procedures, promptly inform authorities and businesses of the conditions of goods while restricting the falsification of documents.
Source: http://news.chinhphu.vn/
Related posts