ATM fees may rise after VAT refund denied
( May 12, 2015 | 1,573 views )
Users of automated teller machines (ATMs) may have to pay increased fees, according to Phap luat Thanh pho HCM (HCM City Law) newspaper.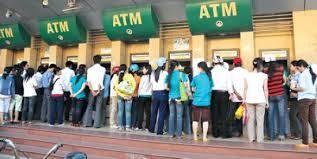 Previously, banks believed that all input costs related to ATMs qualified for VAT refunds. However, tax authorities recently said that ATM services will not receive VAT refunds and will fine banks for non-payment.
The move has raised concerns that costs related to ATMs will rise, causing banks to increase ATM users' fees to offset the jump in costs.
Banks said that ATM operations provide payment services for clients, and funds on deposit have already been assessed for the VAT. ATM machines do not provide credit services, said bank officials.
However, tax agencies believe that ATM machines are also used to obtain credit, through the use of credit cards, which constitutes a loan from the bank and, therefore, requires the payment of the VAT.
Banking experts Nguyen Tri Hieu said that levying VAT taxes on ATM operations will drive up service fees, which might be in conflict with the government's policy to encourage citizens to use non-cash transactions.
Therefore, he said, it would be more consistent for tax agencies to levy VAT taxes only on credit card transactions, rather than all ATM transactions.
In recent years, the government and the State Bank of Vietnam encouraged the public to use cards for payments. Commercial banks have also issued promotions and preferential policies for clients who use cards for purchases and services.
According to the Department of Payment under the State Bank of Vietnam, there were roughly 80 million bank accounts, 16,000 ATMs and 168,000 point-of-sale (POS) machines in Vietnam at the end of 2014, mainly owned by Vietcombank, VietinBank, Agribank and BIDV.
Source: http://www.intellasia.net/
Related posts