Foreign currency credit policy still tight
After two months stopping lending, since June 1, 2016 when Circular 07/2016/TT-NHNN took effect, the State Bank of Vietnam (SBV) allowed commercial banks to resume short-term lending in US dollars...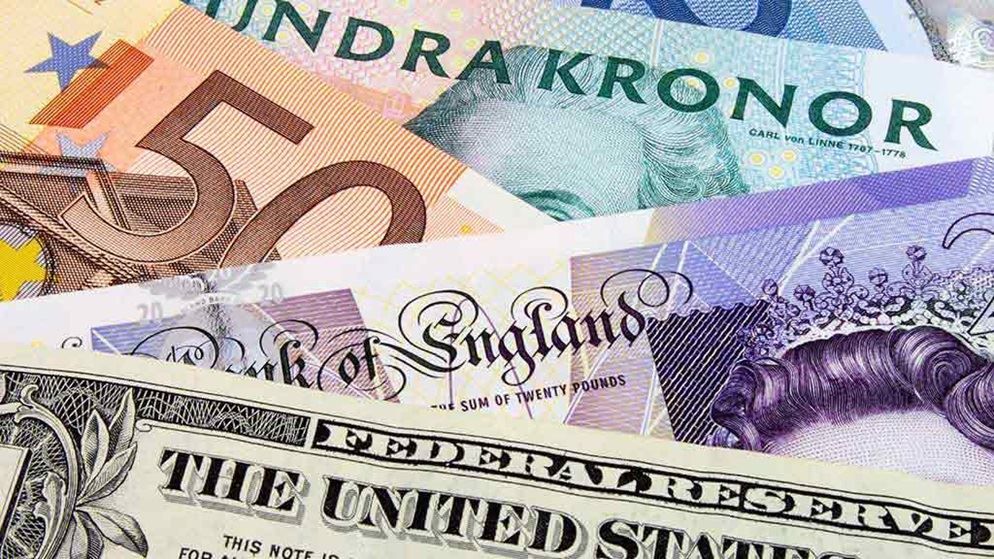 After two months stopping lending, since June 1, 2016 when Circular 07/2016/TT-NHNN took effect, the State Bank of Vietnam (SBV) allowed commercial banks to resume short-term lending in US dollars to export businesses that need capital to cover production and manufacturing costs in the country.
As per Circular 07, credit organisations, foreign bank branches authorised to operate in foreign currency shall consider and decide to offer short-term loans in foreign currency to meet domestic capital demand in order to carry out the plan on manufacturing and trading of exported goods through Vietnam's border gate that borrowers have sufficient foreign currency from export revenue to repay the loans.
Circular 07 specifies, these customers must sell that borrowed foreign currency to credit organisations, foreign bank branches in the form of foreign exchange spot transactions (spot) except when the customers' capital demand is to carry out payment transactions that the law specifies to be in foreign currency.
General director of a business said that the State resumes lending in foreign currencies is necessary. Tough market conditions affected business operations, the capital demand of businesses did not increase but decrease. Therefore, businesses in the import and export sectors only chose to borrow in foreign currencies because compared with loans in dong, the interest costs for foreign currency loans is 2/3 cheaper.
"That is also the reason why some businesses in the export sector was cheerful to receive the information that the state bank allowed commercial banks to borrow foreign currency for businesses that need capital for production and processing to export", said the aforementioned director.
Pham Ngoc Hung, vice President of HCM City Business Association said, though lending rates in dong decreased compared to two years ago, interest pressure remains the barrier to businesses. Therefore, businesses in export sector having demand for capital mainly choose foreign currency loans to avoid high interest costs.
In fact, over the last two years, that the State Bank committed to stabilising exchange rate is somewhat unfavourable to the operation of export businesses. But in return, businesses did not concern about exchange rate fluctuation risk, and lending rate was only 3-4 percent/year.
Foreign currency outstanding credit still increased in recent years, and just started to decline since Q1/2016. As per the data from the State Bank's HCM City branch, foreign currency credit as of the end of April 2016 fell 3.56 percent from the beginning of the year. The capital mobilisation in foreign currency of banks in the city also dropped 4.52 percent, partly because foreign currency deposit rate was brought to zero percent.
Before Circular 07 was issued, businesses and businesses were fragrant to wait for new the decision from the state bank. The state bank has also repeatedly had dispatch to stop foreign currency loans, but then reopened for limited objects. So is this time, the State Bank reopened foreign currency credit but not all businesses can borrow.
As foreign currency borrowers are narrowed, many businesses worried and enlisted to borrow and purchase US dollars, causing exchange rate to inch up slightly. However, the sharp increase in export, remittances, foreign direct investment and foreign currency reserves will help exchange rate to continue being stable in the near future, even when foreign currency credit continues to hike. The state bank is expected to keep exchange rate fluctuation in 2016 at about two percent.
Some monetary experts supposed that, the sharp increase in foreign currency credit will put certain pressure on foreign currency liquidity, so it is necessary to limit objects, even when resuming foreign currency lending to export businesses. On the other hand, allowing banks to lend foreign currency and then transfer to dong will cause potential risks in exchange rate when these loans mature, especially when US dollar deposits decline.
Source: intellasia.net