M&As: Much Room for Growth
Mergers and acquisitions (M&As) in Vietnam have tremendously increased in both quantity and value over the past five years. According to data from the Ministry of Planning and Investment, before...
Mergers and acquisitions (M&As) in Vietnam have tremendously increased in both quantity and value over the past five years. According to data from the Ministry of Planning and Investment, before 2007, no more than 50 M&A deals worth only about US$300 million were concluded in Vietnam. But, the M&A value reached over US$1.08 billion in 2009 and US$5.1 billion in 2012. Vietnam has been known as an attractive investment destination thanks to its huge potential for economic development, favourable investment environment, rapid urbanisation speed, and young and well-educated population.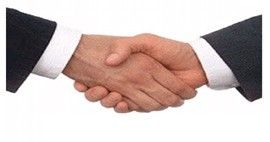 As access to traditional funding sources like aid, bank loans and bonds is increasingly difficult as a result of economic crisis, many Vietnamese companies have actively searched for abundant foreign capital to finance their business expansions or restructuring.
Difficult to initiate contacts
Previously, M&A often came in the form of financial investment, but now M&A is more substantial. Many foreign companies acquired local companies to set up long-term investment in Vietnam. In theory, some 500,000 companies in operation in Vietnam are now offering abundant options for domestic and foreign investors seeking to integrate and expand the market. However, with just over 700 companies being listed on the two local stock exchanges, it is hard to find information about the rest.
M&A deals are made public when the purchaser or seller is a listed company and it is statutorily required to disclose the information. Nevertheless, a majority of M&A transactions is carried out quietly between domestic and foreign parties and the information is made public only after completion. With its pluses, domestic companies see it easier to seek investment objectives while foreigners spend a lot of time studying the market, partners and intermediaries before making important decisions. The investment always requires investors to understand the market, investment policies and laws in the destination country. With limited M&A information availability in Vietnam now, it is very difficult for a buyer to find a seller except they already have relations. Besides, foreign investors still face a series of other obstacles in M&A activities in Vietnam. For example, it is hard for them to know and contact decision-makers of target companies. The differences in communication cultures and working standards also create certain barriers from the very first contact, which may cause negative impression on each other.
Foreign investors are still showing their certain concerns about poor portfolios. Hence, they are inclined to invest in companies with successes in the past, effective operations, and clear development plans for the future. Sellers must effectively spread their information to draw the attention of investors. In fact, sellers tend not to properly assess the importance of a business plan. Given information is sometimes very diffident, unconvincing and lacks vision. Thus, the close cooperation with financial intermediaries and well-informed brokers will help sellers to introduce their strengths to potential investors.
The road ahead
Needless to say, the growing presence of foreign companies in M&A market in Vietnam has demonstrated the appeal of this market. This is understandable because foreign companies often have advantages in experience, governance and abundant financial resources for targeting big M&As that are unaffordable for local firms.
In the future, the Vietnamese market will certainly attract investment capital via M&As from investors and businesses in ASEAN and Asia – Pacific, particularly Japan and South Korea. In the context of rapid regional economic integration, e.g. the formation of the ASEAN Economic Community (AEC) in late 2015 and fulfilment of WTO commitments, M&A is the shortest way for foreign businesses to make inroads into the potential Vietnamese market without spending time and money on developing brand and expanding distribution channels.
2015 is also the final year of the State-owned enterprise (SOE) restructuring scheme for the 2011-2015 period. According to data from the Steering Committee for Enterprise Renovation and Development, in 2014, a total of 143 SOEs were privatised. According to the plan, a total of 532 SOEs must go public in 2015. This is the opportunity to shape the second large-scale wave of M&A with many times of value against five years ago. Big deals are expected to occur in industry-leading companies. Foreign companies will have the opportunity to penetrate more deeply into industries which were restricted to them previously, access big business objectives or set up long-term business ties with Vietnamese firms.
Vietnamese firms must capitalise on the second wave of M&A to draw external resources, depending on their requirements and strategies. However, to be successful with M&As and raise the value, they must equip themselves with M&A knowledge and work with professional and prestigious financial, legal and information experts.
Source: http://www.thanhniennews.com/