New property policy lures overseas Vietnamese, foreigners
Living in the UK, Hoang has just bought a seaside villa in Ba Ria-Vung Tau southern province at over VND 5 billion (nearly USD 23,000), a price worth to...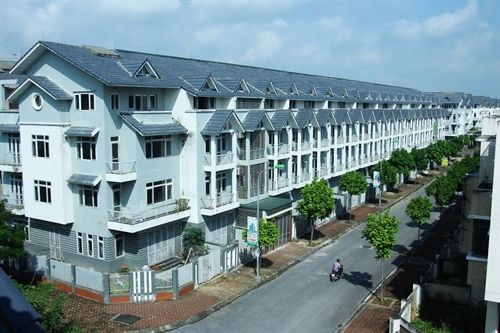 Living in the UK, Hoang has just bought a seaside villa in Ba Ria-Vung Tau southern province at over VND 5 billion (nearly USD 23,000), a price worth to make investment as she said.

Hoang told the Vnexpress online the money for the villa, if put on savings in the UK, could earn her a net profit of 1.2 percent per year, much lower than the 8 percent yield in  US dollars pledged by the real estate developer for investors in the luxury resort complex. She said she would have to pay much more to own a similar property in the UK while yields were far lower.
Hoang is one of many overseas Vietnamese returning home to buy property following the entry into force of the revised Housing Law and Law on Real Estate Business last month, which ease real estate ownership and business for foreigners and overseas Vietnamese.

On her trip to Phu Quoc island in Tien Giang province, Thuong, an overseas Vietnamese in eastern Europe, registered to buy for a group of overseas Vietnamese seven seaview apartments in a resort on Bai Dai (long beach), one of the most beautiful beaches on the country's largest island. Phu Quoc, as a future special economic zone with numerous incentives offered by investors, was a promising investment destination for Vietnamese overseas, she said.

Not only sea villas but also apartments in big cities like Ho Chi Minh City and Hanoi are catching the eye of overseas Vietnamese investors. Trung, who has lived in the US for nearly 20 years, last month bought an apartment worth nearly VND 3 billion (over USD 136,000) in Ho Chi Minh City. Trung was pleased with his investment, saying he could either sell the apartment for an immediate profit or lease it for an annual earning of 6 percent.

CBRE Vietnam reported hundreds of apartments in Ho Chi Minh City were sold to foreigners right after the Housing Law took effect in July, with Vingroup's Vinhomes Central Park alone having 112 apartments sold to foreigners. Statistics of real estate developer Novaland showed that overseas Vietnamese made up 10 percent of the company's total transactions in July, Vnexpress reported. Another major housing developer in Ho Chi Minh City, Phu My Hung, also reported over 100 successful transactions with foreigners and overseas Vietnamese in the last one month.

Techcomreal General Director Nguyen Xuan Loc was optimistic about sale of property to foreigners and overseas Vietnamese in the near future, saying new housing policies offering overseas Vietnamese equal rights and benefits as for nationals would surely trigger demand from this group of buyers.

Loc said the new rules allowing foreigners and overseas Vietnamese to buy homes in the country while requiring bank guarantee for housing sale helped build investors' confidence about the transparency and openness of the domestic market.

He also said signs of market recovery plus previous successful investment by overseas Vietnamese from the US and eastern Europe had largely encouraged overseas Vietnamese to make venture at home.
Analysts said the revised laws on housing and real estate business have made Vietnam's property market more attractive, given its reasonable prices.

Under the revised Housing Law, overseas Vietnamese now can own an unlimited number of homes like nationals once they have a visa to enter the country.

The Law largely expands foreigners' ownership right in the country, allowing them to own homes for 50 years if they have an entry visa. Foreign investors of housing construction projects in Vietnam and foreign-invested enterprises and representative offices and branches of foreign traders can also own houses in accordance with law.

Under the Law, foreigners can own homes through building according to housing and relevant laws, or by way of purchase, donation or inheritance.

However, foreigners are not allowed to own more than 30 percent of apartments in a building or more than 250 separate houses in a ward-level administrative unit.

The Ministry of Construction has drafted regulations detailing the Housing Law toward easing administrative procedures for overseas Vietnamese and foreign home owners in Vietnam.

The draft regulations, expected to be issued this year, expand the duration for foreigners to own homes in Vietnam to 100 years. Foreign home owners can request extension of their ownership for another 50 years after the 50-year duration expires. Provincial-level People's Committees would consider licensing such extension at the request of home owners who are required to make an application accompanied by a certified copy of their home certificate.

To own a home in Vietnam, an overseas Vietnamese bearing Vietnamese citizenship must have a valid Vietnamese passport, or a paper proving his Vietnamese citizenship if he holds a foreign passport. If he has Vietnamese origin, he must have a foreign passport and a certificate of his origin issued by a competent Vietnamese authority.

The draft regulations also specify papers required for foreigners to prove their eligibility to own homes in Vietnam. An individual must have a valid passport bearing an entry certification mark and must not be entitled to diplomatic privileges and immunities. An institution is required to possess a valid investment registration certificate or operation license.

Foreigners can only own homes under commercial housing construction projects in areas which are neither prohibited nor restricted from foreigners' residence and travel. These areas will be determined by the Ministry of National Defense and Ministry of Public Security, the draft regulations say.

Pending the issuance of these regulations, the Ministry of Construction has issued an official letter providing temporary guidance for the implementation of the two laws. Under this document, home owners, home ownership conditions, number and types of homes and areas to be owned by foreigners follow the 2014 Housing Law while procedures to grant home ownership certificates and land use rights certificates for foreigners comply with the current land law.

The number of foreign home buyers remained far below market potential, Cushman & Wakefield Vietnam Director of Valuation and Research Jonathan Tizzard told a seminar on draft decrees detailing the Housing Law and the Law on Real Estate Business last month. By November last year, six years after the country allowed foreigners to buy homes in Vietnam, only 580 overseas Vietnamese and 200 foreigners owned homes in Vietnam, meaning over 80,000 foreign in Vietnam were hiring a home,Vnexpress reported.

Tizzard said the legal recognition of foreigners' right to own homes in Vietnam was welcomed by foreign investors who were eager to invest in Vietnamese property market, adding specific guidance was needed to make information transparent, Vnexpress reported.

In another development, Ho Chi Minh City Real Estate Association (Horea) has proposed the Government to ease administrative procedures in verifying the origin of overseas Vietnamese home buyers.
Horea proposed that an overseas Vietnamese who lost his birth certificate, civil status book, identity card or another paper to prove his origin can use information on his origin given in his current foreign passport or identity card.
Horea suggested the civil court have the jurisdiction to issue rulings to legalize these cases.
It also proposed the validity of the certificate of Vietnamese origin be permanent instead of five years as currently to reduce administrative procedures.
Source: http://vnexpress.net/